Wildlife can harm your residential or commercial property in many ways. Starting from damaging the structure of your house; wildlife can also harm you and your family members directly. To prevent and/or stop wild animals from causing problems, you need a professional wildlife removal service in Toronto & GTA.
Georgetown, Oakville, Mississauga, Guelph, and Toronto are some regions in Canada with the highest risk of wildlife damage to residential and commercial properties.
These are some of the wild animal's threats that you can prevent with wildlife removal near me:
Destruction of the structure of your property and your belongings.
Chewing of the wires inside the walls of your house, causing electrical chaos and fire.
Leaving the droppings around and inside of your property.
Disturbing you and your family members with noises.
Spreading serious diseases such as Salmonellosis, Leptospirosis, and Lymphocytic Choriomeningitis.
Consumption and contamination of food supplies.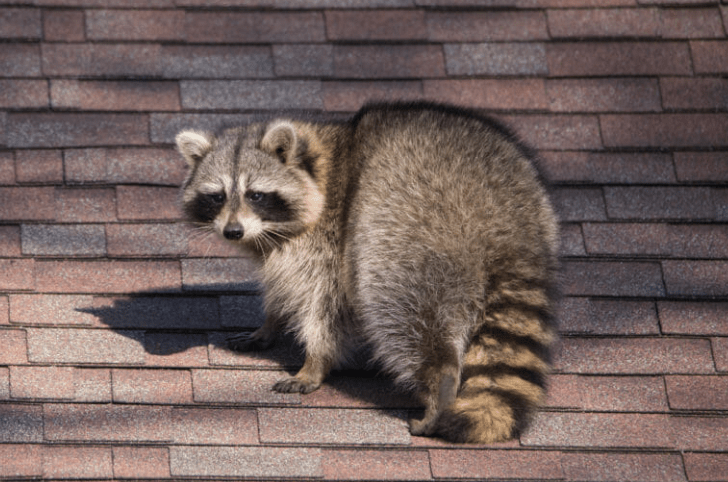 WILDLIFE CONTROL – SOLUTION
ACME Wildlife removal in Mississauga, Georgetown, Oakville, Toronto, and Guelph includes end-to-end solutions to all your problems with wild animals. We utilize safe, humane, and effective methods to remove wildlife from our clients' properties. Our Wildlife Control Solution consists of:
Our team will identify the wildlife, find the entry points, and inspect the whole environment. It will serve us to detect the factors that attract wild animals and the damage they caused.
We will set advanced traps and utilize innovative methodologies to remove wildlife from your property. The tools we use are safe and help us reach even the most hidden areas.
As a part of our Wildlife Removal in Toronto and other regions, we will close all the entry points that wild animals use to enter your property. Thus, we will increase the security levels of your home.
Schedule a follow-up inspection anytime and ensure the wildlife stays away from your property. Although we will seal all the entry points, additional checkups will serve to stop wild animals from creating new ones.
Our Wildlife Control in Georgetown, Mississauga, Oakville, Toronto, and Guelph is always one call away. If you don't want to call us every time you want to inspect your surroundings, we can make an exclusion plan. Therefore, our professional team will visit your property on a scheduled date and complete the necessary inspection. With an exclusion plan, you will no longer have to worry about returning wild animals.
ACME WILDLIFE CONTROL TORONTO AND GTA SET OF SERVICES
Our set of wildlife removal services in Toronto and GTA includes, but it's not limited to:

Raccoon Control
Squirrel Control
Opossum Control

Chipmunk Control
Bird Control

Skunk Control
WHY CHOOSE ACME WILDLIFE CONTROL IN GEORGETOWN, MISSISSAUGA, OAKVILLE, TORONTO, AND GUELPH?
Our company is familiar with the entire Toronto and GTA area. We have extensive experience in removing wildlife in different conditions and environments. You should hire us to remove wildlife from your surroundings because:
We have a trained, professional team that specializes in wildlife removal. Our technicians execute the wildlife removal safely, without putting anyone in danger.
ACME Pest Control will not only remove wild animals from your area; we will make sure they don't come back! Scheduled Checkups will keep your property clean and completely free of pests.
Our wide range of services includes all types of pest removals. If you need to remove ants, wasp nests, bed bugs, and other pests from your property, we are here for you. You do not need to look for other pest removal company in Oakville or anywhere else in Canada. ACME Pest Control offers end-to-end pest solutions to clients in Mississauga, Georgetown, Oakville, Toronto, and Guelph, among other regions.
Our pest control company has an impeccable reputation in Toronto & GTA. We put maximum effort into the successful completion of every pest removal service. Our clients' testimonials and positive feedback serve as yet another confirmation of our quality.
DO YOU NEED POWERFUL WILDLIFE SOLUTIONS? CALL ACME PEST CONTROL AND WE WILL SEND EXPERTS TO YOUR HOME ADDRESS.